KARL'S TOP 5 EXPORT FRESH PICKS
1. Pinapple Sage
2. Baby Cos
3. Ice Plant
4. Amaranth
5. Japanese Blush Turnip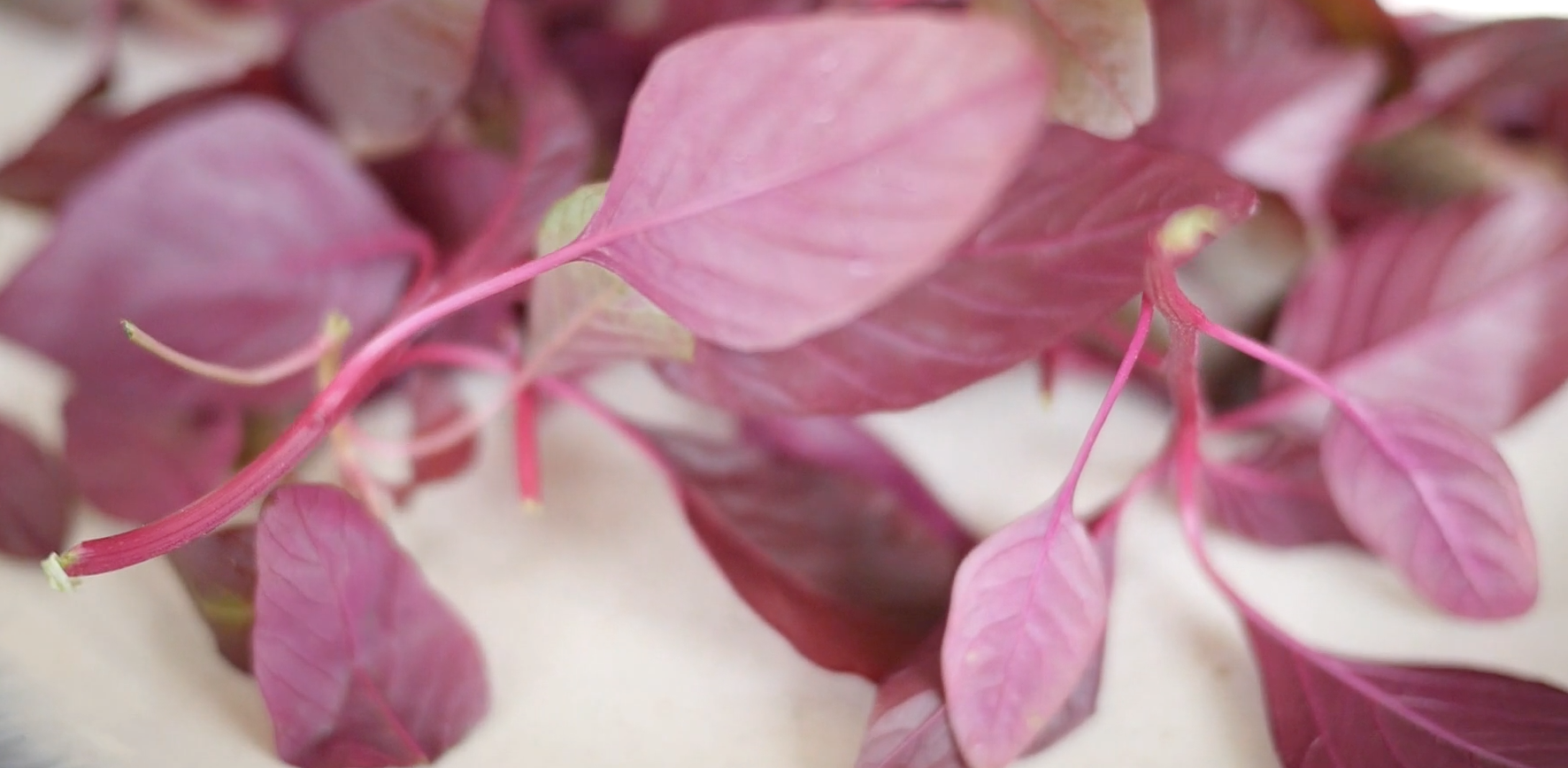 Export Fresh joined the two hatted head chef Karl Firla at Oscillate Wildly for the June Petite Bouche Chef of the month. His food is a magnitude of passion, simplicity, technique and a fusion of European, Asian and Australian cuisine using only the best local produce.
Situated on the quirky Australia Street in Newtown. Karl and his team have to lead the way for serving exquisite food with the likes of Black Star Pastry, Continental Deli Bar Bistro and Barmuda Cafe popping up after Oscillates Wildly's beginnings back in 2008.
Using the finest ingredients from Export Fresh Karl makes a degustation of three dishes in his video using Japanese Blush Turnips, Woodland Sorrel, Pineapple Sage, Baby Cos, Lemon Balm and Amaranth. We also get a fantastic insight into a full-service time lapsed at his two hatted restaurant along with the Petite Bouche Q & A.
Chef and owner, Karl Firla brings not only experience, but passion to Oscillate Wildly. With a true love of cooking, Karl has spent 12 years in the industry, experimenting with techniques and products to achieve an exciting journey in taste. Always learning and gaining new skills, Karl has used his time at Est., Marque and Bridgewater Mill, along with his time spent travelling through Europe, to evolve new concepts and techniques in cooking.
With an exceptional ability to express passion and creativity through food and cooking, chef and owner Karl Firla will take you on a journey with his inspired menu at Oscillate Wildly. For him, the kitchen is a playground for the adventurous, a place to continually evolve through a better understanding of product and technique. Always looking to surpass yesterday's outcome, Karl is driven to learn and develop, not only his skills but his understanding.
 
Product sustainability is of the utmost importance. Karl works closely with producers and suppliers to ensure the products he works with can reach their fullest potential, without compromising their integrity. Karl believes in working smarter, and his menu is constantly adapted to accommodate and capitalise on seasonal changes and availability. With an end-product that has benefited from his own unique process of vision, development, failure and evolution, Karl takes his guests on an edible odyssey that is not easily forgotten.
Oscillate Wildly is open for dinner from Tuesday to Saturday. The menu offers an eight-course Degustation menu at $120 per person.

The main dining room seats up to 30 guests and the upstairs private dining room seats up to 16. Corporate and complete restaurant reservations are also welcome.